UCD Tidmores Rising Star
Beauty,RA,CD,OFA GOOD
Date of Birth 10-19-04
Passed 3-15-2014
---
Sire: V Bobby vom Stillen Rain, SchH1, HIC, RE, CD, AX, AXJ, KKL1 "a" (BOBBY'S PEDIGREE)
Dam: UCD Tidmores Rising Star Scarlet, CDX,NA,NAJ
---
---
Tidmores Rising Star Beauty: She has a personality that is just precious!! Here you can see her Beauty, plus her gentleness.  Pictures taken 10-17-05.    
---
August 13, 2011 – UCD Tidmores Rising Star Beauty CD, RA – Receives her third leg to now have her Rally Advance title, at the Oklahoma City Obedience Training Club show.
---
May  17, 2008 – Beauty completes her AKC "Companion Dog" title  also receives highest scoring German Shepherd at the German Shepherd Dog Club of Oklahoma Specialty.
---
March 8,2008 – Beauty receives 2 more legs and completes her UCD title.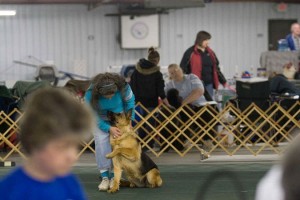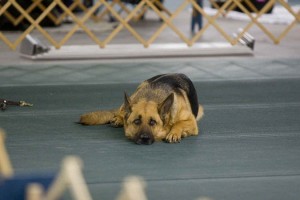 ---