BORN: OCTOBER 25, 2007
SIRE:
CH

Samuri's Cody Banks,

TC,HT, JHD, OFA Excellent
Dam:

UCD 

TIDMORES RISING STAR BEAUTY

RN, CD,OFA GOOD
---
TIDMORES RISING STAR CINDERELLA– Cinder will remain with me, and hopefully accomplish much in the show ring, pass her health requirements and become a part of my breeding program. But most of all, I  love each one of my dogs, and just watching them run and play is a real pleasure!!      
CINDER HAS COMPLETED SEVERAL TITLES AND HOPING TO FINISH MORE. VIEW HER PAGE. http://gsdnet.org/my-dogs/cinders-page/
---
TIDMORES RISING STAR COAL – Coal with his new owner Ashley. Coal might compete some, but most of all will be a loving companion.      
FIRST TIME IN THE SHOW RING COAL TOOK A 4 POINT MAJOR!!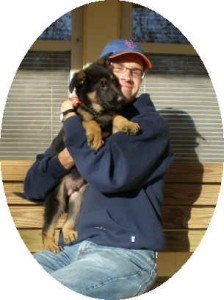 ---
TIDMORES RISING STAR CALEB -aka Gunther – Gunther will be a loving companion to Dan & Tabitha.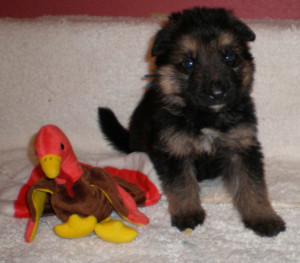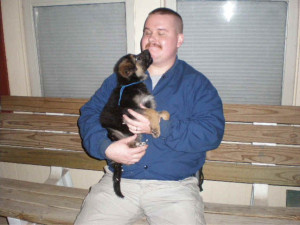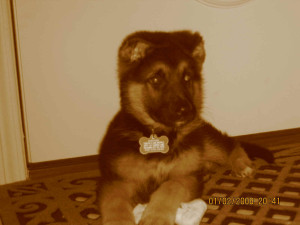 ---
TIDMORES RISING STAR COSMIC – aka Zephyr – Zephyr we know will be loved and a great companion. But we also hope she may be able to become a SAR, Therapy, or some type of working dog. Her owner Carol has some ideas and plans for this girl.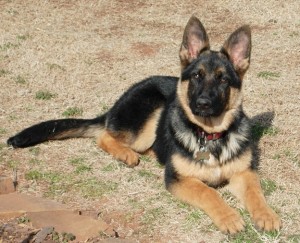 Video #1< Zephyr in a Commercial
---
TIDMORES RISING STAR CADY– Cady will be greatly loved,  and we are hoping that she and her owner will do some competing.
---
TIDMORE RISING STAR CROCKETT – aka – Boone – Boone will be loved, and he will be working cattle with his family Ryan & Ashley.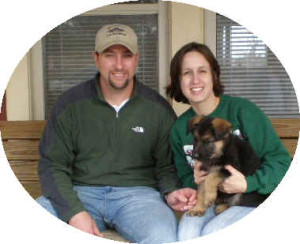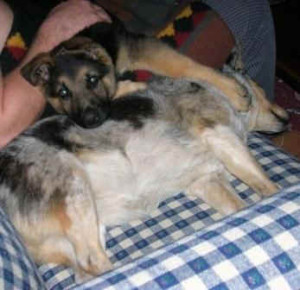 ---
TIDMORES RISING STAR CHIEF – aka – Sergeant- Sergeant is a little boys dream come true! Gabriel loves his puppy VERY much. Sergeant and Gabriel are already enrolled in puppy classes. We will love seeing this sweet little boy and his puppy grow!!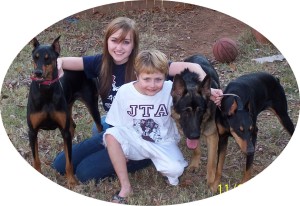 ---
TIDMORES RISING STAR CRUSSO – We hope Crusso will be all this family hopes and wants. New owners David, Sheila, & Alexa'      
Crusso with his new friend "Tidmores Rising Star Eldorado"  aka Bruno, and Alexa's. They all seem to be having fun.   1-2-08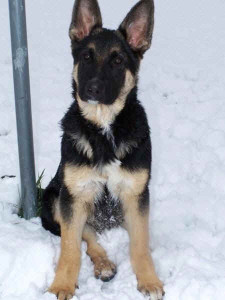 ---
TIDMORES RISING STAR COURAGE-aka – Hahns – We have no doubt that  Hahns will be loved. His new owner William had lost a very loved female GSD. There house was just not complete with her gone. So William decided a male would be a wise choice. Hahns will not have the official title as a  "Therapy dog", but that is truly what he is.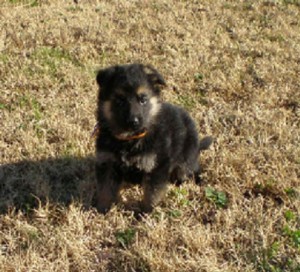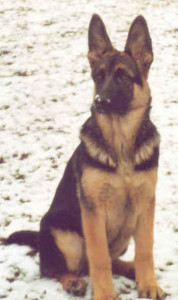 ---
TIDMORES RISING STAR CARLY – aka – Sam – Samantha is another boy's dream come true.
---
TIDMORES RISING STAR CREW – aka -Kaiser- We know he will be loved by his new owner Roger and family. Roger and his family own another Tidmores Rising Star GSD from my 2004 litter by Bobby X Scarlet. Tidmores Rising Star B The One. aka – Gracie.
---
TIDMORES RISING STAR CALLIE –aka– Sadie. Sadie's new owner was a proud owner of a wonderful male GSD who lived 17 years! Sadie is not replacing her boy, but will be adding new joy to her sorrow. New  owner Ruth.