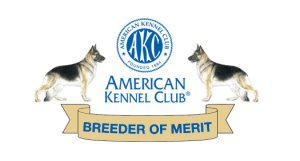 Tidmore Rising Star German Shepherds Established in 1989 have now been in Oklahoma for 17 years!!  I want to thank God for all that he has allowed me to accomplish with my dogs. I also want to thank all that have purchased from me through the years. Below is a little more about my beginnings:
A LITTLE ABOUT ME
I have to admit that for a long time my favorite breed was the Doberman Pincher. When we moved to Honduras, Central America in 1986 I took a female I had raised. Towards the end of 1986 another missionary gave us a German Shepherd and I have been in LOVE with them ever since!!!
While in Honduras our dogs were mainly watchdogs.  They acquired quite a reputation. One of the females that we raised there, earned one point towards an International Championship.
The first Shepherd I showed and titled in the USA was a very nice male that we bought in the summer of 1989, while back in the states on a visit.  When we moved back to the states in 1993 I became very interested in showing my dogs.  After learning a few things I entered my first show in 1995 and have been showing ever since.
What I want in my dogs is stability and versatility.  I prefer a mixture of American show lines and German show lines.  This has worked well for me.  My dogs are neither too soft (like some American show lines), nor do they have too strong of a prey drive (like some German show lines.)   Most people that want a great companion dog cannot handle the really strong prey drive that some shepherds have, and for that reason I prefer the combination.  I believe the combination produces dogs, that can do all the work that is asked of them.
I have put Obedience, Rally, Agility and also a BH title on my dogs myself. I also show in the United Kennel Club rings as well and several of my dogs will have the UCD before their names. If you read through "OUTSIDE STARS"  you will see several of my clients have competed and have done well with their dogs also.
If you are interested in one of my puppies, please contact me. I have to warn you, when you purchase a puppy I come with the package!! (Smile) I will be here for you when you have any questions.  If I do not know the answers, I certainly will try to find someone who can help!!